Latino Behavioral Health Coalition — www.lbhcphila.org
To enhance partnerships with local and regional organizations and agencies to effectively meet the needs of the community.

Alliance of Community Service Providers — www.thealliancecsp.org
A professional membership organization representing over 90 non-profit and for-profit organizations in Southeastern PA.
Children's Crisis Treatment Center — www.cctckids.org
CcTC is a non-profit agency that specializes in delivering behavioral health services to Philadelphia's children and their families

DBHiDS — www.dbhids.org
The mission of the Department of Behavioral Health and Intellectual disAbility Services is to educate, strengthen, and serve individuals and communities so that all Philadelphians can thrive.
Philadelphia Prevention Partnership — www.ppponline.net
A multicultural coalition of community partnerships sharing the common goal of preventing substance abuse by providing education & services.
The Latino Partnership Initiative (LPI) — www.ppponline.net/latino-partnership-initiative
Develop a community-based prevention system that will empower communities to address alcohol and other drug problems.
Prevention Point Philadelphia (PPP) — www.ppponline.org
PPP promotes health, empowerment and safety for communities affected by drug use and poverty.

Maria Quinones Sanchez City Council — www.phlcouncil.com/MariaQSanchez
Create and preserve jobs, invest in a trained and educated workforce, keeping families in their homes, revitalize Latino neighborhood.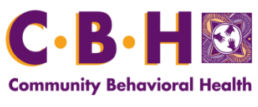 Community Behavioral Health (CBH) — www.dbhids.org/cbh
Partnership between those managing public resources and clinical providers to make a difference to the lives of the most vulnerable citizens.